Our group meets every Monday night at Newtown's Meeting House, near the flagpole at 31 Main Street in Newtown, CT

5:45 PM is weigh-in;  6:30-7:30 PM  is our support program; Join Us!

Check your email for meeting cancellations due to bad weather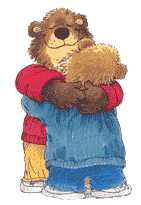 TOPS® is a non-profit international family of all ages, sizes,and shapes from all walks of life. Dedicated to helping each other Take Off and Keep Off Pounds Sensibly.

Site last updated: August 14, 2010 (update meeting time and TOPS meeting link).




Call Betty at (203) 426-6224

We made the TOPS magazine twice in 2006 Check these out!